Genetically modified (GM) organisms, plants, crops, and food are definitely in the news these days with recent decisions from the US Secretary of Agriculture and the federal courts. The Multnomah County Master Gardeners Speakers Series: Genetically Modified Plants – Their Biology, Uses, and Potential Concerns examines the complex world of genetically modified crops and plants in a straight forward way. This presentation will explore the science that led to genetically modified plants, take a look at their role in agriculture and horticulture. Plus, delve into some of the issues and potential concerns about their use.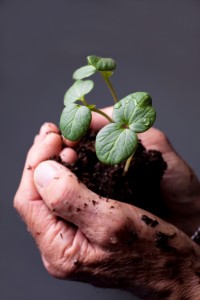 Chip Bubl an OSU Extension Service Horticulturist and a perennial favorite instructor at Master Gardener trainings offers a research-based discussion on this complex subject. This is great opportunity to learn and ask questions. Please join us.
When: Tuesday, February 8, 7pm
Where: Mt. Tabor Presbyterian Church, 5441 SE Belmont St., parking on 54th. Enter on west side of building.
Cost: Free!
Who: Everyone is welcome!
Presented by: Multnomah County Chapter of the Oregon Master Gardeners Association