Our 'Speaker Series' continues in the garden for the summer, as we gather for a special presentation in our Community Demonstration Garden (6801 SE 60th Avenue, Portland). Join us for 'The Cutting Edge – bountiful bouquets and arrangements from plants grown in your own yard!'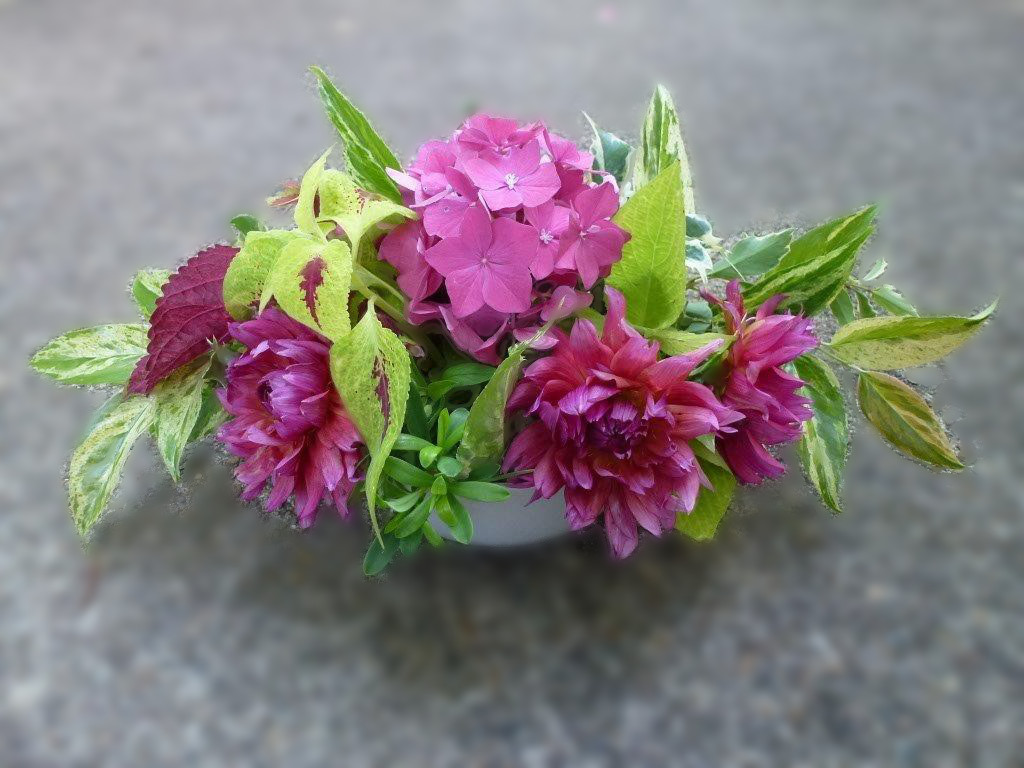 You don't have to have a separate cutting garden to make beautiful bouquets and flower arrangements. OSU Extension Service Master Gardener, Evie Hausman will inspire and guide us as she highlights the many possibilities for harvesting useful flowers and foliage from your very own front, back and side yards. Evie will highlight shrubs, perennials, annuals and bulbs to grow. She will also discuss proper ways to cut flowers and foliage, how to condition them to last longer, and some basic arranging techniques that anyone can use to produce stunning floral arrangements. Join us at our Community Demonstration Garden for this special 'In the Garden' presentation.
Evie Hausman has been playing with flowers most of her life, both in Ohio and in England where she lived for a few years, gardening and taking flower arranging classes. Returning to Ohio, she became active as a volunteer at Inniswood Metro Garden in Westerville Ohio, teaching floral design and decor. After moving to Portland 4 years ago, Evie is having even more fun in this garden paradise.
Date: Tuesday, August 12th
Time: 7:00pm
Where: Learning Gardens Laboratory, 6801 SE 60th Avenue, Portland
Cost: Free
Who: Everyone is welcome!
Presented by the Multnomah County Chapter of the Oregon Master Gardeners Association