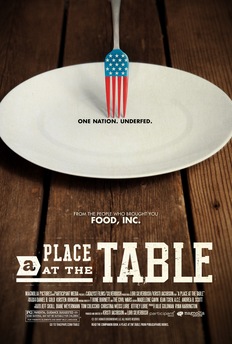 November is a month for spending time with family and friends, sharing a meal and giving thanks.  But what about the nearly one in five Oregonians who struggle daily to put enough food on the table?  Much work has been done in our community to combat hunger, yet more remains to be done.  Hunger is not declining.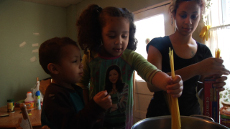 How can the US, which produces more food per person than any other country in the world, still have nearly 50 million people suffering from food insecurity Directors Kristi Jacobson and Lori Silverbush examine this issue in their moving documentary, "A Place at the Table".  They follow the lives of several families, and document their daily hunger struggles; weaving in interviews with Raj Patel, David Beckman, Dr. Mariana Chilton, Jeff Bridges and others who are in the forefront of the battle to combat hunger.  Negative impacts of hunger stretch beyond the individual families that are struggling, impacting our whole community.
Please join the Multnomah County Master Gardeners on Tuesday, November 11 for a screening of this critically acclaimed film. The screening will be followed by a short discussion and highlight of some Master Gardener volunteers working to address hunger. The movie will start promptly at 7:00PM at the Mt. Tabor Presbyterian Church, 5441 SE Belmont St, Portland. Food donations are welcome.
Date: Tuesday,  November 11
Time: 7:00pm
Where: Mt. Tabor Presbyterian Church, 5441 SE Belmont Street, off street parking on SE 54th Avenue
Cost: Free
Who: Everyone is welcome!
Presented by the Multnomah County Chapter of the Oregon Master Gardeners Association
*Photos courtesy of ro*co films