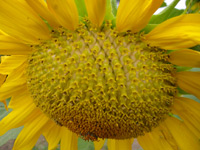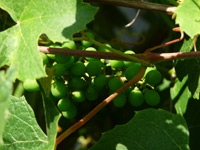 We have three options available for participation including:
Option 1 - Master Gardener Volunteer Educator Training - $445
Option 2 - Certificate of Home Horticulture - $695
Option 3 - Master Gardener Volunteer Educator Fellowship - $75 (limited number of scholarships for qualified low-income participants)
For more information about the Master Gardener Program, contact us via our interest form or call 503-650-3118.
Ask a Master Gardener!
OSU Extension Master Gardeners™ offer several ways to get answers to your garden questions:
Upcoming Events
Fall into Gardening with Clackamas County Master Gardeners
Saturday, October 11 from 9am until 11:30am
Join Clackamas County Master Gardeners for their annual Fall into Gardening program. Events include soil pH testing and 10-Minute University™ presentations and Master Gardeners will be available to answer your gardening questions during the event.
Click herefor more information about this event.
Metro Area Master Gardener™ Extension Office Contact Information
Clackamas County
Phone: 503–655–8631
Email: clackmg@oregonstate.edu
Address: 200 Warner–Milne Rd. Oregon City, OR 97045
Hours: 9 AM – 12 Noon and 1 PM – 4 PM, Monday – Friday
Multnomah County
Phone: 503–445–4608
Email: mcmastergardeners@yahoo.com
Address: 2701 NW Vaughn St. Suite 450 Portland, OR 97210
Hours: 10 AM – 2 PM, Monday – Friday
Washington County
Phone: 503–821–1150
Email: mastergardener.wc@oregonstate.edu
Address: Public Services Building, 155 N. First Avenue, Suite #200, Hillsboro, OR 97124-3072
Hours: 9AM –12PM and 1PM – 4PM, Monday – Friday
We provide relevant, research-based education and outreach to the public of Clackamas, Multnomah, and Washington Counties about horticulture and household pests. This information promotes sustainable practices that minimize risks to human health and the environment.
If you live outside of this geographic area, please find your local Cooperative Extension office.
Oregon State University Extension Service offers educational programs, activities, and materials without discrimination based on age, color, disability, gender identity or expression, marital status, national origin, race, religion, sex, sexual orientation, or veteran's status. Oregon State University Extension Service is an Equal Opportunity Employer.
In reference to publications, events, or activities: Publications will be made available in accessible formats upon request. Please call 503-655-8631 for information. If you have a physical disability that requires special considerations in order for you to attend the event/activity, please notify the metro Master Gardener program at 503-655-8631 or jean.bremer@oregonstate.edu
---
Problems, questions, or suggestions? Contact: webmaster@metromastergardeners.org