Clackamas County Master Gardeners
About Us
We are a trusted resource of Oregon State University (OSU) research-based information for sustainable gardening, serving residents of Clackamas County and the Portland Metro region.
We continuously refresh our knowledge to stay informed of current gardening issues and new research findings. We actively reach out to our community in sharing our knowledge.
We support individuals and groups, sharing our interest in gardening through scholarships, grants, and the annual Spring Garden Fair.
We support the OSU Master Gardener Program and Extension Service.
Please visit the Clackamas County Master Gardener website for more information about current Lectures and Events. Click here to go to the chapter website.
Free Lectures
We hold free lectures on the 2nd Monday of each month (except July and August) at the Milwaukie Center (5540 SE Kellog Creek Drive in Milwaukie). Lectures are open to the public and start at 7 p.m. Each lecture features an expert presentation about an interesting gardening topic.
Seasoned Master Gardeners offer free 10–Minute University™ classes throughout the year. To view 10–Minute University™ handouts, click here
Free Events
We actively reach out to our community, sharing our knowledge through these free, educational events. Annual events include Garden Discovery Day in March, Secrets of the Tomato Masters in April, and Fall Gardening Clinic in October.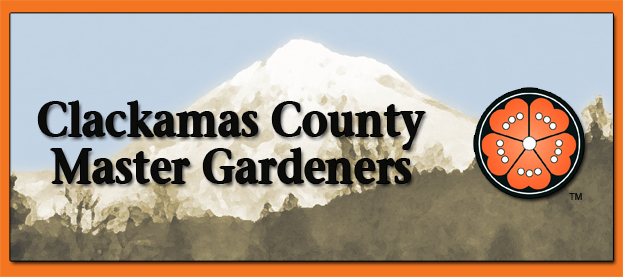 ---
Problems, questions, or suggestions? Contact: webmaster@metromastergardeners.org